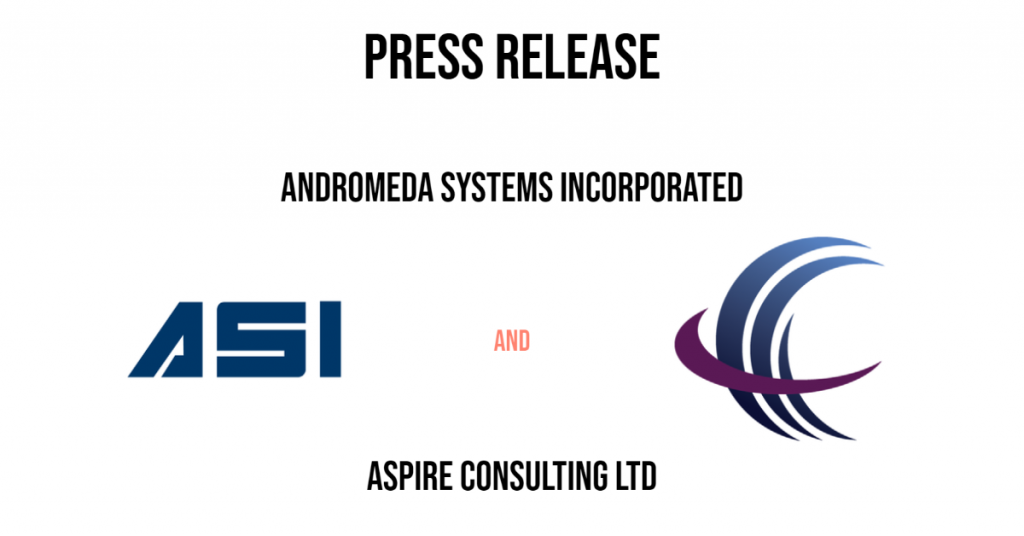 Building on the success of our co-operative training venture, The Pierian Academy, we are pleased to announce that on 2nd March 2021 Andromeda Systems Incorporated (ASI) completed the acquisition of a majority shareholding in Aspire Consulting Ltd.
Physical assets and their support systems are growing ever more complex and, at the same time, the finance available for support is growing ever more constrained, which means that the science of Support Engineering is growing increasingly challenging.
To meet this challenge, as a discipline, we need new ways of thinking about Support Engineering, new methods, new tools and highly competent and motivated people.
Organisations that can meet these requirements are rare but, in ASI and Aspire, there are two such organisations and together, the combined Support Engineering nous of ASI and Aspire is greater than the sum of its parts.
ASI is the ideal partner for Aspire, who has been developing and implementing innovative and optimal approaches to Support Engineering for 25 years. Like Aspire in the UK, ASI champions systems engineering based approaches to Support Engineering and provides thought leadership and training in the Support Engineering field, to the US market.
Aspire expects significant benefits to accrue for its clients as a result of this partnership with ASI.
ASI has developed, refined and applied a wide range of state-of-the-art systems engineering methodologies, tools and capabilities which facilitate the design and implementation of effective support for complex systems. Those capabilities and technologies include, but are not limited to, model based systems engineering [MBSE] and the integration of internet of things [IoT], artificial intelligence [AI] and analytics into ASI's proprietary Support Engineering software solutions, in order to optimise reliability-centred maintenance [RCM] based scheduled maintenance programmes.
Our partnership means that, with immediate effect, defence organisations in the UK and European markets, whether they are large or small, military or commercial, will have ready access to ASI's extensive and proven Support Engineering capabilities. Capabilities that already have, and continue to, benefit systems ranging from the US Navy's F35 fleet to mining operations and breweries.
Please contact us if you would like to know more about this important development and the enhanced Support Engineering capabilities that are now available via Aspire.