We are delighted to continue our affiliation with the TDW-Live event which is happening again this year between the 19th and 21st November, 2019.
We are privileged to run the Support engineering track at the event, which appears on Day 2 (20th November). We are vendor neutral and throughout the Support Engineering track aim to promote discussion.
This year, the track seeks to answer some Support Engineering frequently asked questions. Check out the flyer below for more information (click it to go the event website).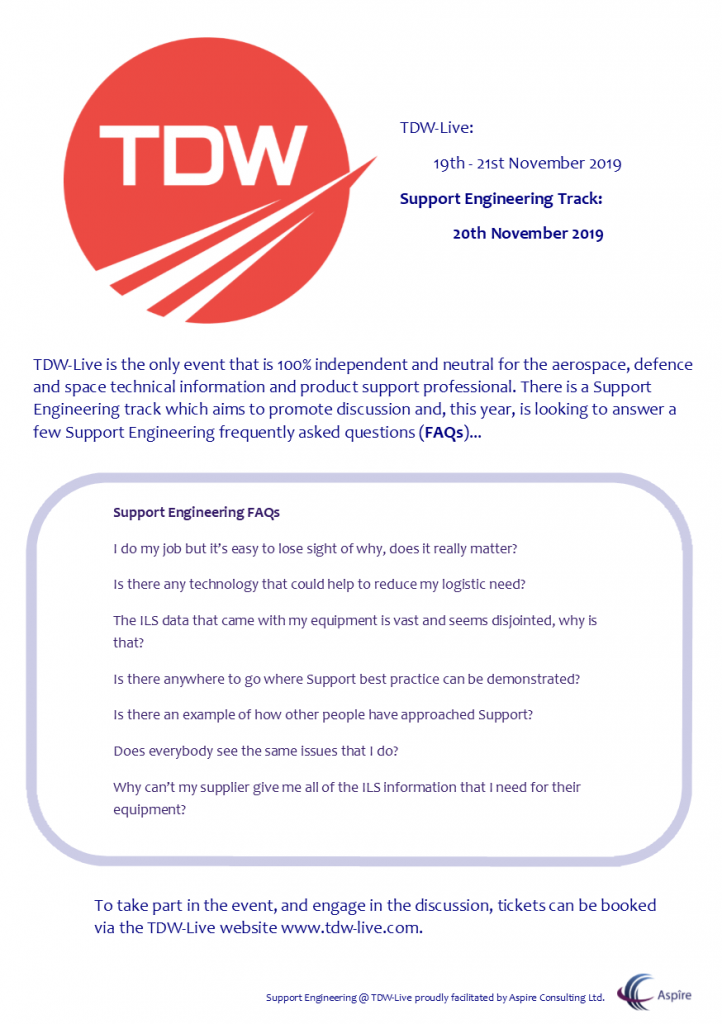 We look forward to seeing you there!