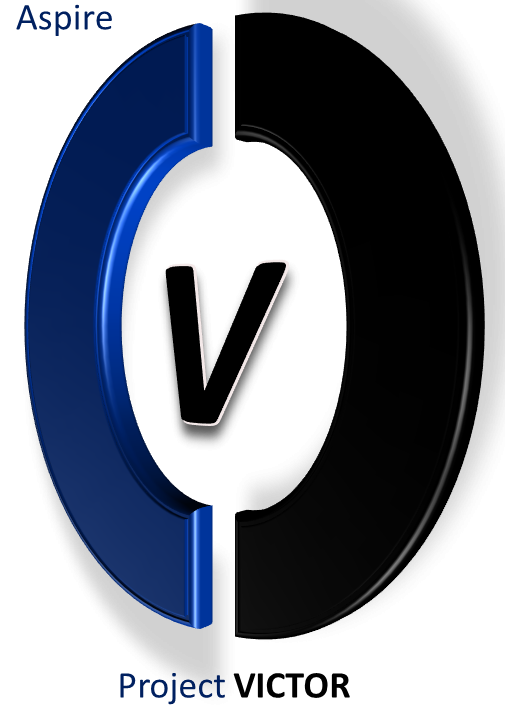 Aspire are holding a workshop to be held in Tamworth on the afternoon of Wednesday the 21st of November at 13:00.  The purpose of the workshop is to discuss an approach to addressing ILS / Support Engineering that we believe will be of interest to certain organisations.
Complex projects, such as the building of a ship, require the prime contractor to collect and to collate huge amounts of support data, data that is the result of extensive analyses, like FMECA, RCM, Task Analysis, Provisioning, Authoring,  etc.  The majority of that data is not created by the prime but by the suppliers of the items that will eventually form the systems of the end equipment.
Project VICTOR is an initiative, triggered in response to Aspire's recent experiences in this field. Experience which has shown that the creation, management and provision of this data, for smaller or more specialised enterprises, can be very challenging and, often, the cost of providing such information can be disproportionately high compared to the value of the products being provided, be they hardware, software or a combination thereof. This problem is further exacerbated when different primes (or even the same prime on different projects) require this information to be presented in different ways.
The idea of this initiative is to deploy a more cost effective way, for those suppliers, to meet the information requirements both now and in the future.
Project VICTOR then offers Aspire's experience to:
Develop a methodology
Develop a best-in-class tool (or suite of tools)
Develop the inherent skillset of the supplier workforce
In order to:
reduce the elapsed time required to conduct ILS / Support Engineering tasks
reduce the manhours required to conduct ILS / Support Engineering tasks
reduce your dependence on external consultants
facilitate the production of consistently high quality output
be very flexible, to eliminate duplication of effort and of data and to facilitate the maintenance and reuse of that data
What do we need?
Engagement. Preferably engagement from a number of 2nd/3rd tier suppliers into large projects like this who recognise the problem as described and who are willing to join us on the journey to improve the situation for the community of vendors moving forward.
The purpose of the workshop on 21st November, is so that a number of suppliers can provide input.
Before we start development (which will inevitably be staged), we want to  gain a better understanding of your eds and frustrations and to identify any potential constraints (e.g. any IT issues). That is, we want to know what would we need to achieve, and at what cost, if this was to work for the suppliers.
This will be an open and frank meeting we will expand on our ideas, perhaps show you some of the extant tools that we would use as our start point, and get you to outline your experiences, and to provide your input, opinions etc.
If you would like to attend the workshop on 21st November 2018 at 1300 and to engage could you please get in touch via email at info@aspirecl.com.