Increasing flexible working options by applying mobile apps to the workplace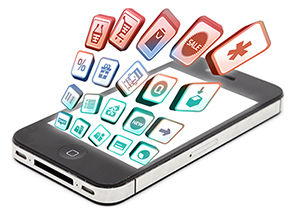 When you want to work away from the office do you have a check sheet to follow? Or do you have data to record or photos to merge into that report you're drafting? Our mobile apps are designed to meet your exact needs and to run on smartphones, tablets and other mobile devices allowing you the flexibility to complete your work from remote locations.
Aspîre works with its clients to ensure that their apps are compatible with the different types of mobile devices and platforms they use. Our task is simple – to make sure that any app being developed proves key to making mundane tasks easy and simple to use with little or no technical know-how required. Moreover, you will be able to execute the apps at any time and from anywhere, without facing any time limits or other constraints. The Aspîre team offers;
Quick conceptualisation of app designs and development
Cost efficiency
Customised apps for use in;

Mobile reporting
Mobile maintenance instructions
Mobile education
Other significant mobile streaming and analysis apps
Digital Pens – the ideal to record digital data from paper copies
As an alternative, why not let a Digital Pen translate information entered onto a paper form into digital data using a specialised pen that saves it to a server or PC in near real time. Digital Pens can increase the accuracy, speed efficiency and cost of your data capture, whether used remotely or onsite. Extensively used in the health care, utilities, defence and logistics sectors, a Digital Pen system enables users to immediately create a digital record of data collected during any activity which can then be sent to a back office system. The Digital Pen system is particularly useful when operators are away from the base station system and they have to collect important information.
Aspîre's Digital Pen system is designed to increase efficiency and reduce costs with its built-in camera, memory and communication systems. After writing onto special Digipen paper that has been pre-printed with your report, any notes can then be translated into secure digital copies that can be wirelessly transmitted via Bluetooth to any computer, laptop or tablet, while still leaving behind a complete paper copy which can be left with the customer.
Cutting edge technology to improve business efficiency
Thanks to our commitment to listen to the needs of our clients and to develop innovations to fulfil their requirements, the team at Aspîre has developed, and indeed continues to develop, technology which will have a positive impact on those businesses. To discover exactly how your business could benefit, contact the team today on 01827 723 820.